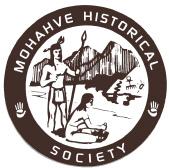 On January 30, 1963, the Victor Valley Union High School and Victor Valley College Districts jointly sent out invitational letters to the areas early-day  residents offering a college level course entitled, "Local Historical Research,"  which was to begin February 7, 1863.
Under the direction of Dr. Lawrence Davenport, sanctioned by Victor Valley College president Fred Berger, the class had one purpose: compile a history of the Victor Valley and the surrounding mountain and desert communities.
An "old-timers meeting" was held on Valentine's Day, 1963, in the Del Rey school auditorium in Victorville. Longtime residents from Adelanto, Apple Valley, Barstow, Daggett, Helendale, Hesperia, Lucerne Valley, Oro Grande, Phelan, San Bernardino, and Victorville attended, bringing with them their old family pictures and other documentation to substantiate events and stories of the early days.
The class, totaling some 35 students, went to work sorting the material, copying pictures, and interviewing pioneer residents of the area. They traveled to some of the historical sites to gain their own personal impressions.
The results was Mohahve I,  a 200 page book published in June, 1963. With an initial run of 500 copies, it became an immediate "sellout" at $10 per copy.
Regretfully, the college drop the class from its fall schedule. About a dozen students, however, decided to form their own organization  and carry on the research to publish more historical works.
Thus, the Mohahve Association was formed in October, 1963, with Carl Cambridge serving as first president. The name was changed to its current Mohahve Historical Society the following year with Ellsworth Silvester serving as vice president.
A sequel to Mohahve I, Mohahve II was published in 1965 with the second printing in early 1966, Mohahve III followed later that year.
The Mohahve Historical Society was one of the first $1000 contributors to the newly formed Victor Valley Museum. They also donated artifacts that had been collected for a local museum. Many Society members are also active with the museum as well.
from:
Mohahve IV – Scrapbooks of History (c)1984
Mohahve Historical Society