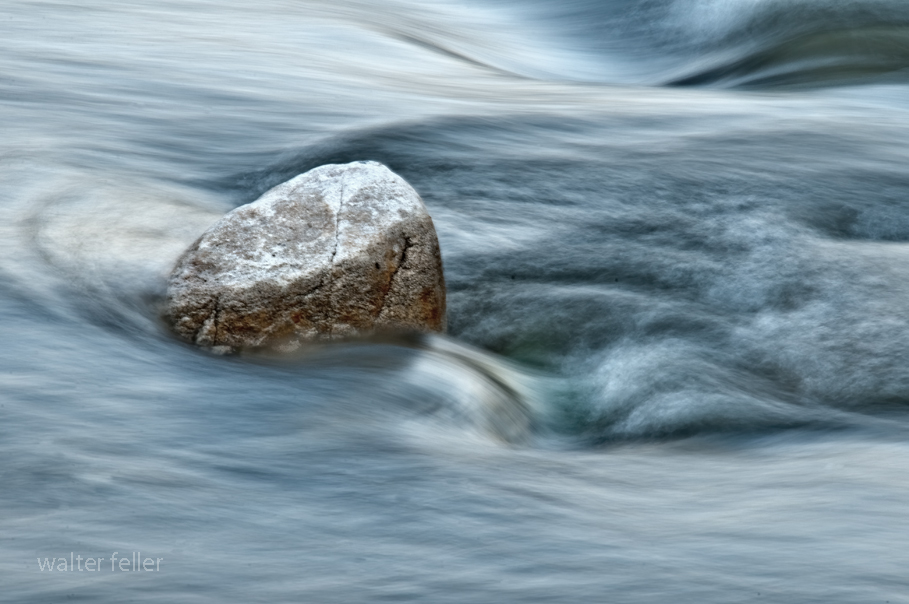 Some rocks (not this one) will speak. I remember the first time a rock ever spoke to me. I was out near the Colorado River in a wash littered with evenly shaped cobbles. They were slightly different subtle colors, red, blue, gray, pink, and so on, and so forth. They were so very pretty lying in the wash with blue sky, billowing clouds, and all of that was attractively scattered here, there, and everywhere.
One rock stood out to me. I picked it up and took a good look. It was a little bigger than the palm of my hand in a comfortably rounded shape. There were no blemishes or markings or really anything that would note this stone as different from any other stone in the wash. However, it felt different. It felt like it knew me and was waiting for the day that I would come and pick it up. Today.
Then it spoke to me. I stood there dumbfounded, mouth agape for quite a long time. The rock had said, "I want to go to your house."
"Then what?" I thought.
It heard my thoughts. It must be, like, telepathic.
"You need me," the rock said. It continued; "I am the exact size you need to cover that big red plastic tumbler that you use to soak pieces of mesquite in water to give your BBQ smokey flavor. I am the correct weight to keep the wood submerged so that it may get wet."
So I brought it home and it was right. It has been perfect for the job. I use it every BBQ. Now, when the rock speaks to me you know what it says? It says nothing. Not a word. Not a sound. Just like it is just a rock.
It is still a cool rock though.
—
Walter Feller