Joe Joiner, the Calico dude, paid with his whiskers for the name he fastened on the town.
In 1881, when the miners of Calico petitioned Uncle Sam to establish a post office, a local committee was appointed to decide upon the name for the bustling camp. Joyner, the dude, wrangled an appointment and became a member of the christening committee. Attired in a swallowtail coat, he paraded at the meetings  and preened his knee length whiskers. On windy days he wore the whiskers in braids.
"Take a look at them hills,"  Joiner shouted to the committee. The hills surrounding the mining camp were streaked with many -hued  clays and iron oxides, tinged with green and old rose, yellow and turquoise. "They look like a calico quilt,"  Joiner exclaimed. " Why not call the camp 'Calico'?"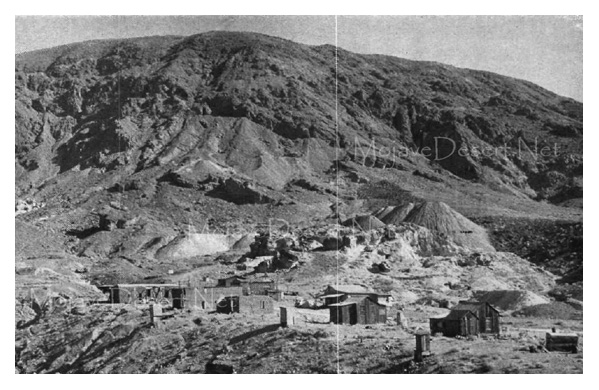 " Sounds like a woman's petticoat,"  the miners muttered.
Joiner  succeeded in shouting down the opposing factions, and the name of Calico prevailed. The committee disbanded, mumbling threats of reprisal.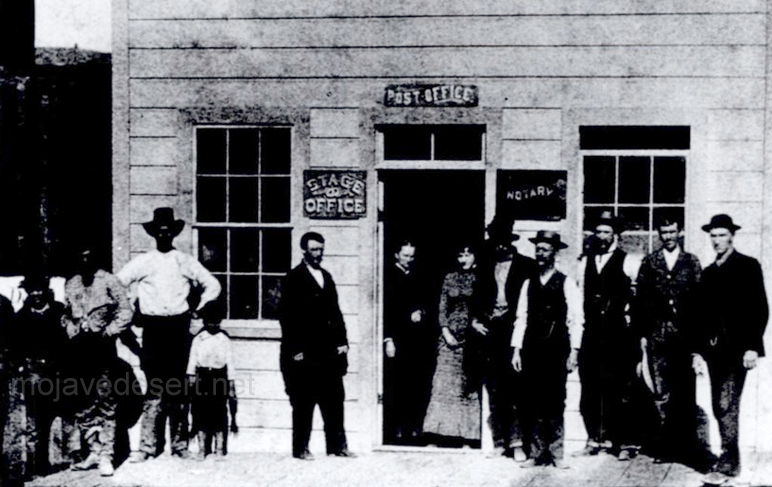 Later, in the glow of success  and liquor, Joiner fell fast asleep on the main street of Calico.  And while he slept the disgruntled  Silver Gulch and Buena Vista schools of miners huddled about him with a pair of shears.  When Joiner  awoke he was no longer the dude of Calico. The miners  had snipped off one tale of his coat– and all his whiskers.
from :
Pioneer tales of San Bernardino County
WPA Writers Program – 1940