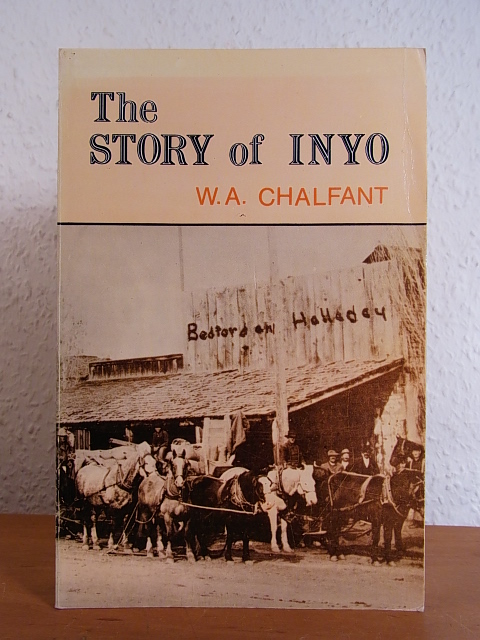 This book's purpose is to preserve, particularly, the record of Inyo County earlier than 1870, when a printed record began. Gathering data for some such purpose began more than twenty years ago, while many of the pioneers still lived. It was the author's good fortune to know personally every early-day Inyoite then in the county. Each of them gladly gave his help. Personal interviews when possible, and correspondence with those who have moved to other parts of the country, elicited their recollections. All narratives were checked and rechecked with each other and with other sources of information. The principle matters since 1870 are presented by subjects, rather than with special regard to the order of their occurrence.

Rock Drawings of the Coso Range: Inyo County, California
Inyo National Forest (Images of America: California) Paperback
Natural History of the White-Inyo Range, Eastern California (California Natural History Guides)
Cerro Gordo Mining District of Inyo County California
A Natural History of the Mojave Desert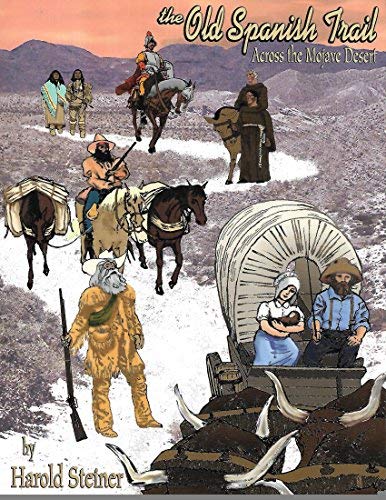 The Old Spanish Trail Across the Mojave Desert: A History and Guide
The Mojave Desert: The History and Legacy of North America's Most Famous Desert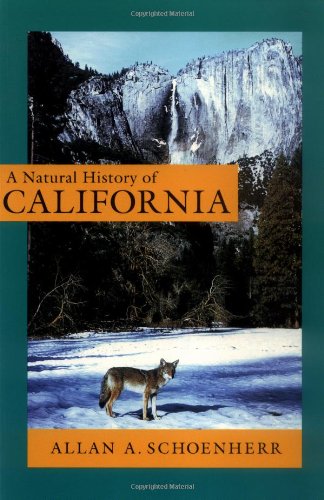 A Natural History of California (California Natural History Guides)
Death Valley in '49: An Autobiography of a Pioneer Who Survived the California Desert
Seventy-Five Years in California: A History of Events and Life in California During the 1800s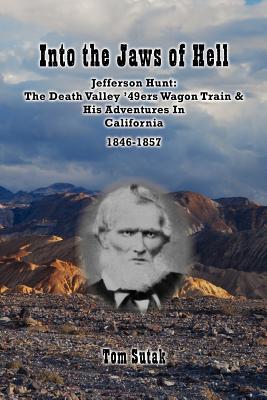 Into the Jaws of Hell – Sutak, Tom
Jefferson Hunt (1804-1879) was born in Bracken County, Kentucky, the son of John Hunt and Martha Jenkins. He arrived in Utah in 1847. He was married to Celia Mounts in 1823 and Martha Jane Nease in 1846.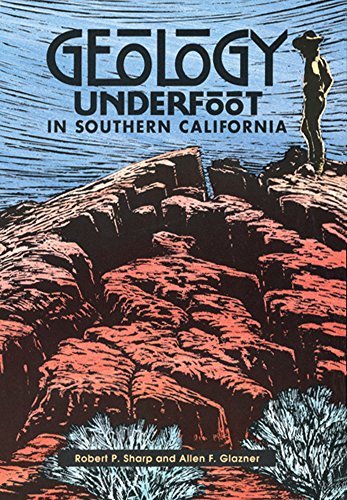 Geology Underfoot in Southern California

Synopsis:
Since Mountain Press started the Roadside Geology series forty years ago, southern Californians have been waiting for an RG of their own. During those four decades―which were punctuated by jarring earthquakes and landslides―geologists continued to unravel the complexity of the Golden State, where some of the most dramatic and diverse geology in the world erupts, crashes, and collides. With dazzling color maps, diagrams, and photographs, Roadside Geology of Southern California takes advantage of this newfound knowledge, combining the latest science with accessible stories about the rocks and landscapes visible from winding two-lane byways as well as from the region's vast network of highways.
Join Arthur Sylvester, an award-winning UC Santa Barbara geologist, and Elizabeth O'Black Gans, a geologist-illustrator, as they motor through mountains and deserts to explore the iconic features of the SoCal landscape, from boulder piles in Joshua Tree National Park and brilliant white dunes in the Channel Islands to tar seeps along the rugged coast and youthful cinder cones in the Mojave Desert. Whether you want to find precious gemstones, ponder the mysteries of the Salton Sea, or straddle the boundary between the North American and Pacific Plates, be sure to bring this book along as your tour guide.
About the Author:
Arthur Sylvester is a native southern Californian, whose eyes were opened to geology by high school biology class trips to the Colorado Plateau. With a focus on earth sciences, he earned a BA at Pomona College and an MA and PhD at UCLA. After graduate school, he joined a team of Shell Development Company research geologists to study the tectonic history of the Pacific margin of the United States. UC Santa Barbara lured him from Shell to teach courses in structural geology, field geology, and petrology. His academic research focused on various structural, seismic, and igneous rock problems in the Colorado and Mojave Deserts, the Transverse Ranges, and the Lake Tahoe region, as well as in Norway and southern Italy. He retired from active teaching in 2003.
Elizabeth O'Black Gans, Libby to most, holds a BS in geology from UC Santa Barbara, where she was introduced to plenty of great southern California geology, as well as to the art of map-making. Shortly after graduation, Libby started Gans Illustrations and began working on maps and scientific illustrations for publication, eventually becoming the first digital artist of the Dibblee Geological Foundation. While Libby's main vocation of the last fifteen years has been raising a family, she continues to work on geologic maps and scientific illustrations. Libby is currently employed at Santa Barbara City College in the Department of Earth and Planetary Sciences.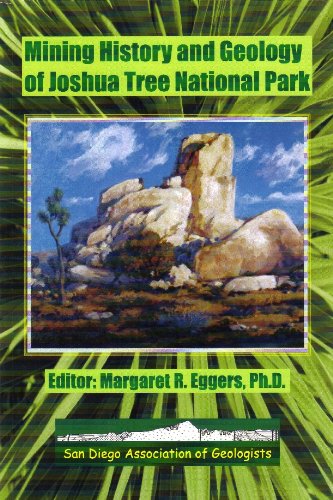 Mining History And Geology Of Joshua Tree National Park: San Bernardino And Riverside Counties, California
Synopsis:
Published by the San Diego Association of Geologists and distributed by Sunbelt Publications. Joshua Tree National Park, one of the Big Four of California's world-class desert preserves, protects over 1000 square miles of magnificent desert and mountain wilderness in three major ecosystems, the high Mojave Desert, the low Colorado Desert, and the pinyon/juniper uplands of the Little San Bernardino Mountains. This guidebook from the San Diego Association of Geologists contains an 18-mile self-guiding tour.
Gems, Minerals, Crystals & Ores
Synopsis: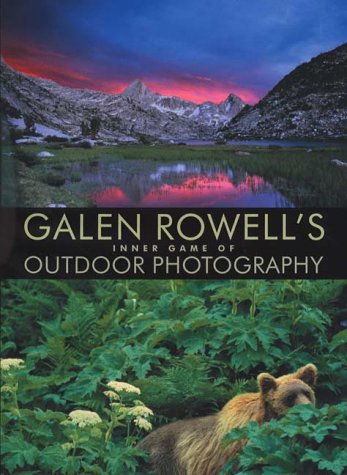 The grand master of adventure photography reveals the art, craft, and philosophy behind his images. In sixty-six essays based on his popular column in Outdoor Photographer, and in more than one hundred and sixty color photographs, Galen Rowell shows how he transforms what he sees into vivid, memorable works of art. He clearly explains why "pre-visualizing" a photograph before exposing any film is one key to making an arresting image rather than a mere replica of what we see through the viewfinder. Along the way, he also offers advice on practical and technical matters such as how to pack camera gear; what to leave behind when you've got to travel light; pushing film to extremes; and when and how to use fill flash, smart flash, and remote smart flash.
This is a how-to book by an artist who has made adventure and photography a way of life. It is both an inspired manual for taking better photographs and an inspiring journey of discovery in the creative process. 160 color photographs.
About the Author:
Galen Rowell, an internationally renowned photographer, and mountaineer is the author of such acclaimed books as My Tibet (with His Holiness the Dalai Lama) and Mountains of the Middle Kingdom. His work regularly appears in Life, National Geographic, Outside, and Sports Illustrated.