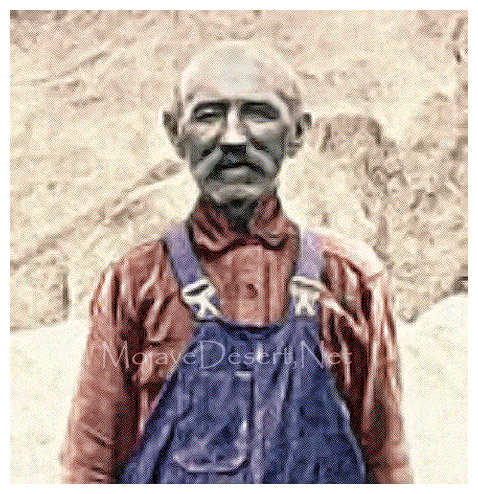 Johnny Lang set out one day in 1894 to search for a lost  horse.  He ran smack into a band of rustlers and found a fortune in gold.
Johnny was plodding over the little San Bernardino Mountains, in that area known today as Joshua Tree National Monument,  Where masses of rock form fort-like walls  around hidden valleys and grass meadows. Here it was that the rustlers pastured their stolen stock. They ran choice cattle and horses ranches in Arizona, into the little San Bernardino's  ( by easy stages), and from there they spread through Southern California, selling their contraband herds.
The first thing Johnny knew one of the rustlers lookouts who drew a gun and threatened him. " You ain't lost no horse,"  the gunman said. "Git  going!"
Johnny made his way back down the mountain and return to the camp. There he met another prospector, a stranger, who pointed out a nearby hill as a likely spot to dig for gold. Johnny took his advice. He found a rich outcropping of ore and staked out a claim which he called the Lost Horse Mine.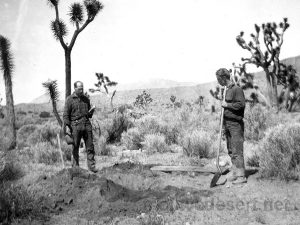 News of the strike brought on a gold rush– and that was the end of the last great band of organized rustlers entrenched in California. The minor sworn to the hills and valleys and drove the rustlers from their hideouts. Johnny Lang made fortunes during his lifetime and never saved up any. One day in 1928 he was found dead. He died with his boots on, still searching for gold in the wilderness of rock.
adapted from ~ Pioneer Tales of San Bernardino County – WPA – 1940.
More about Johnny Lang & the Lost Horse Mine:
http://mojavedesert.net/people/lang.html