As the first group of Mormon pioneers made their way across the Mojave in 1849, two of them looking for a water source for their livestock explored a canyon and found streaks of gold in the rock. They moved on to Southern California, purchased supplies and equipment, and immediately returned to develop the prospect.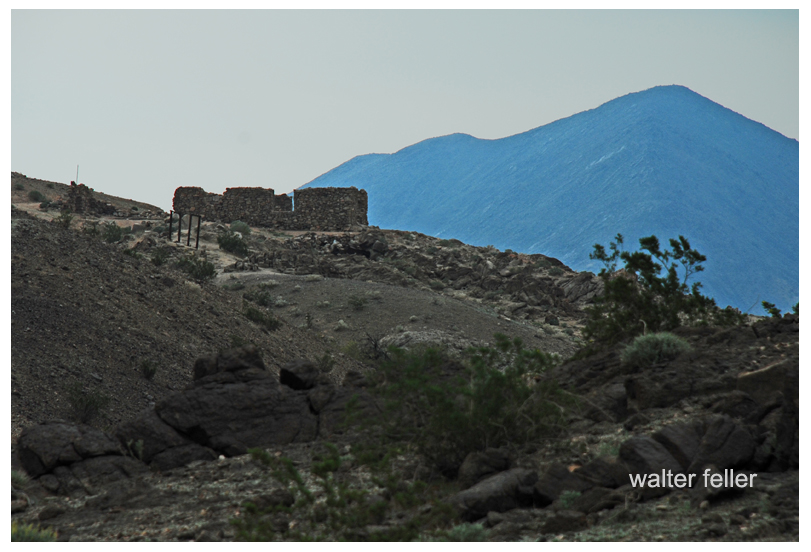 In 1852 the house was first built to provide a permanent shelter and protection for the operation. The ruins of the 3-room house on the hill aren't much to look at, but the building more than served its purpose over the 100 years it was in use.
In late October of 1864 three miners named Cook, Plate and Gordon were working the mine and living in the house. A band of Paiute attacked the camp and killed Cook then burned the mill in the canyon below. Plate and Gordon survived the attack and high-tailed it off into the desert. Without water their deaths would be slow and painful. About 20 miles away the two men decided to avoid the agony and killed themselves.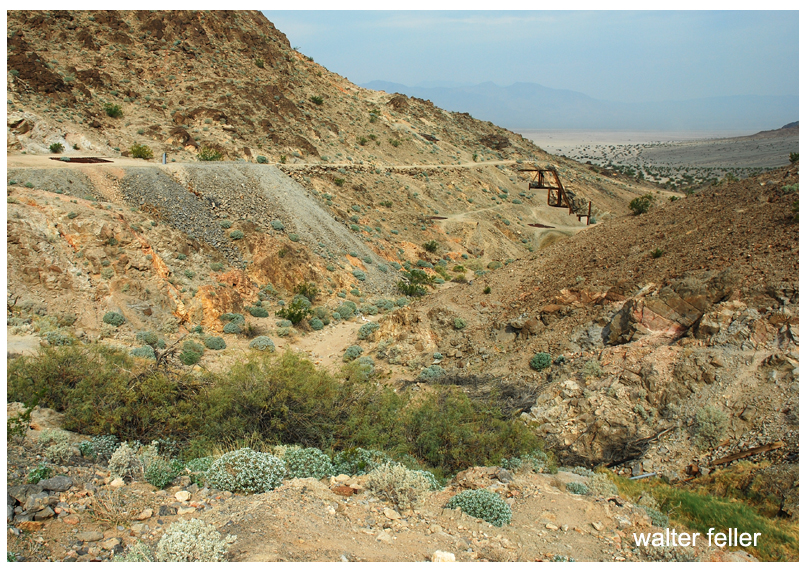 December of 1864 (or possibly 1866) another company took over the claims. It wasn't long until there was another Indian raid in which the mine was attacked. There was the advantage that the Indians had been spotted camped out at a nearby spring, so one of the miners made his way to Marl Springs 45 miles away to ask the military for help. The seven miners remaining had not realized the escape was successfully made and help was on its way. The next morning before dawn they attempted to make a run for it and all were killed.
~ Source – BLM