Bits from an interesting 1961 article about by-passing downtown Barstow and modernizing transportation infrastructure at the geographical descendant of 'Forks-in-the-Road' of pioneering times. Speaks to the morphology of the transportation corridor from the classic Route 66 to the modern Interstate 15 Freeway. Also, see Sidewinder Road for maps between Victorville and Barstow.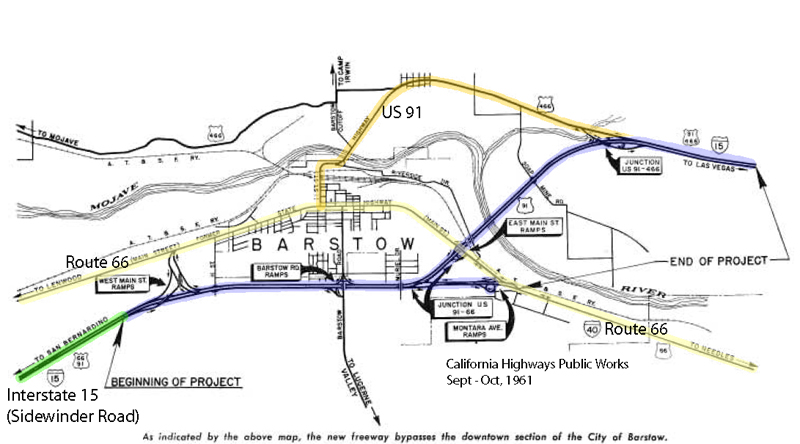 On July 5, nine miles of the Barstow Freeway, known locally as the "Barstow By-Pass", were opened to traffic by construction contractors Gordon H. Ball and Ball & Simpson.

The project is an extension of the 24-mile freeway from Victorville to Barstow which was opened in January 1959. It makes available the improvement to full freeway standards of an important link of Federal Interstate Route 1 S (U.S. 91) and the first step of freeway improvement of Interstate Route 40 (U.S. 66) toward Needles.

California Highways, Sep/Oct 1961.