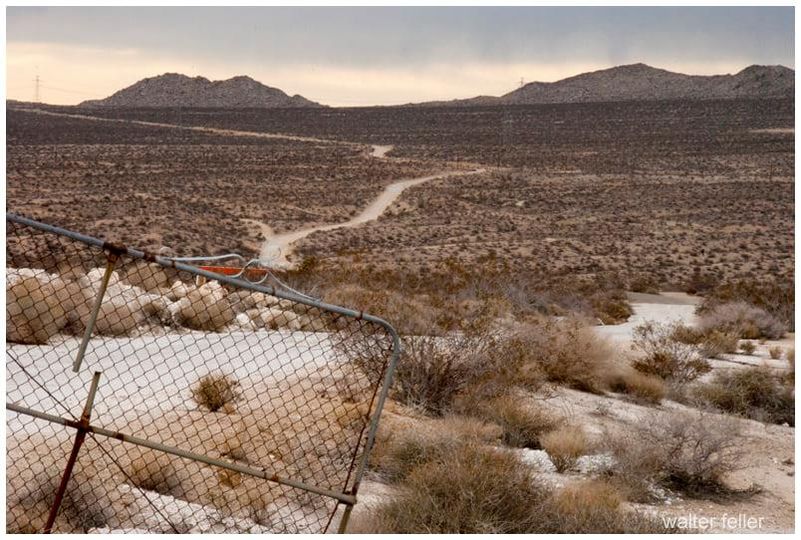 The scribbled road escapes through a broken gate tearing across the rumpled and scratchy desert.
Zig-zagging hastily along the narrow and dusty trail.
Traversing the rise, and disappearing, then a cloud of dust and disappearing again into the far horizon.
Under the dull gray-white skies of this heartless Mojave valley
Nothing moves and stands fast until dark.