This book is a "must have" for anyone interested in a detailed history of the Victor Valley …
As readers of the early chapters will readily recognize, there are not many sources on the early history of the Victor Valley. Therefore, use of the Los Angeles in San Bernardino newspapers became essential, along with diaries and other writings of people mostly passing through the area. My familiarity with the Latter-day Saint history might have predisposed me to utilize more material from such sources than someone do. In fact, I concede that some coverage, particularly in the last half-century of the book is not completely even. This is an inherent problem for anyone trying to document recent history from the volumes of material available. Every historian has historical periods of interest. Mine are the 19th and early 20th centuries— not particularly the latter half of the latter century. Of all the publications and articles I have written, there is probably more of the post-1960 era contained herein than I have ever previously written.

This doubtless means that someday an ambitious person, at least with interest the last half century or so, will need to add greater historical detail, particularly on the many subjects not covered or at best sparsely covered herein from the 1960s forward.. With the passage of time, the advantage of hindsight will make the task is somewhat easier. On the other hand, is doubtful if much of the earlier. Will need to be redone, other than perhaps in providing a more balanced work that omits some of the extra, but interesting, detail included in this effort.
Excerpt from the Preface of History of the Victor Valley by Edward Leo Lyman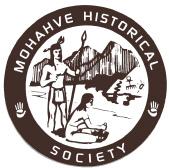 Only $30
Available through the Mohahve Historical Society
– 409 pages – historic photos – maps – subject index –
– Published by the Mohahve Historical Society –