Now, there is no question that Bessie catered to some wild goings on at the Sage Brush Inn, but the thing that seems to titillate people is the rather persistent rumor that she was a madam and operated a brothel. This rumor is wide spread and taken as a given by many, maybe most, and it is certainly strengthened when Bill Bender is one of those who states it to be a fact.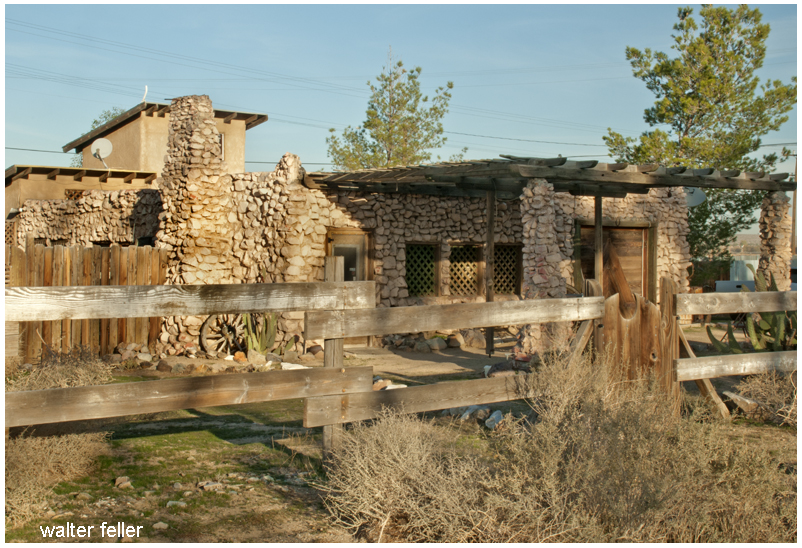 Bill lived right across the street from Bessie, was well acquainted with her, and was in a position to be in the know. He put it this way:
During World War II that [living] room did overtime as a 'junior brothel' for any lonesome airman stationed at George. Annie could always get in touch with a shady lady or two when the demand was there. It never really became a steady part of her business, but she was for anything that turned a profit.
There are also wild stories about how youngsters were not allowed in the place, not even during the day, and about thatched cribs, little shed-like structures, that dotted the back yard. However, in the early days as a service station this would seem most unlikely. Nor does it seem reasonable to suppose that Sagebrush Annie's roadhouse would have brazenly had cribs on the premises with her family and friends in close proximity. Of course, in later years, with her relatives and friends gone, the situation would have been different.
from; Sagebrush Annie & the Sagebrush Route
By Richard D. Thompson