The importance of our railroad
The Southern Pacific had a monopoly on Southern California's Transcontinental Railroads. Nothing came in or went out on any other rails than Southern Pacific rails.

However, the Southern Pacific at Needles needed to connect with the bridge at the Colorado River to the Atlantic and Pacific. In order to do this, they worked out an agreement wherein the Atlantic & Pacific could use their rails to ship to and from San Francisco. Southern California still remained in a monopoly.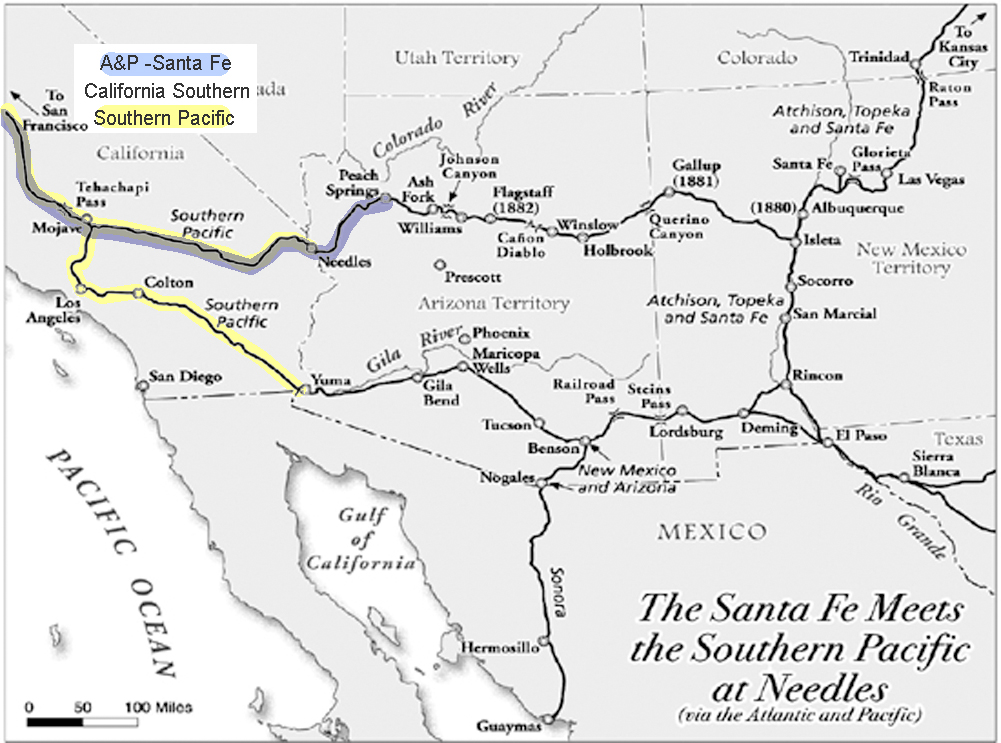 San Diego wanted a share in the rapid growth of the state. With the high cost of getting there, most tourists simply stopped in Los Angeles.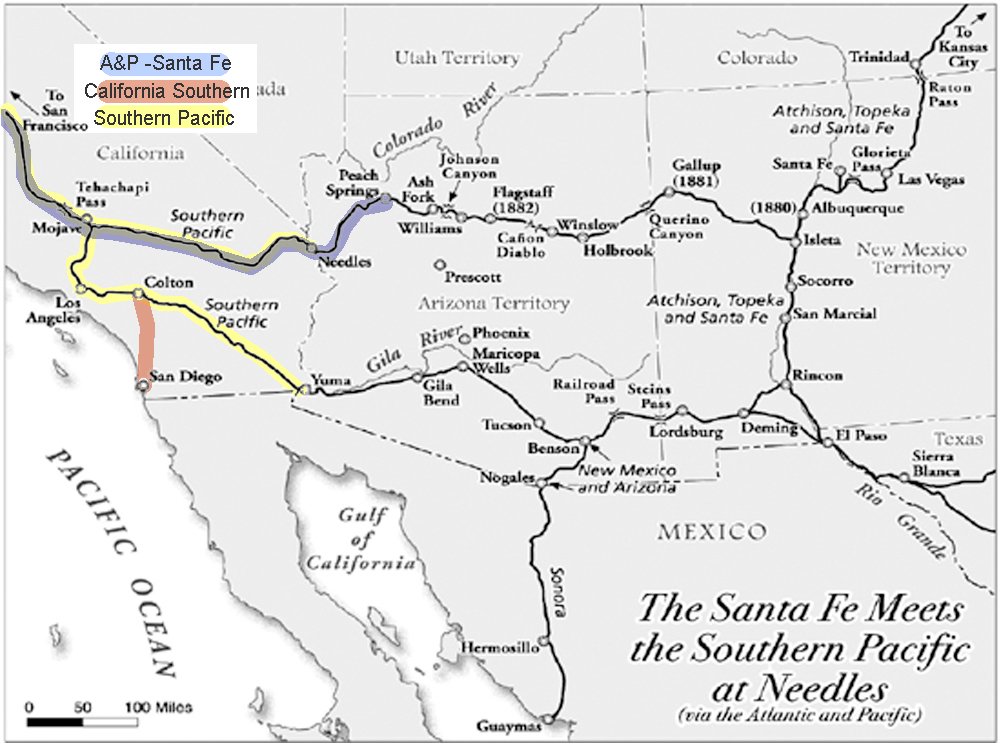 The California Southern, backed by investors from Boston, built from San Diego to Colton, but the Southern Pacific delayed their progress further north for over a year in what became known as the 'Frog War.' 'Frog' is the term for a rail crossing rail assembly so that either track can cross the other.
Formidable, but not impossible, building through the Cajon Pass to the Mojave River, through the upper and lower narrows, and then along in the same direction to Waterman, now known as Barstow. San Diego now had the benefit of a link to a transcontinental railroad and Southern California had a competitive transportation network.
W.feller.