Not all-inclusive, this 1901 map shows basic transportation routes between the Cajon Summit on the west and east from there through either the San Bernardino Mountains or Lucerne Valley to where the two roads meet in the Big Bear Valley.
This map below was made in 1883 and shows an earlier and geographically expanded version of the routes.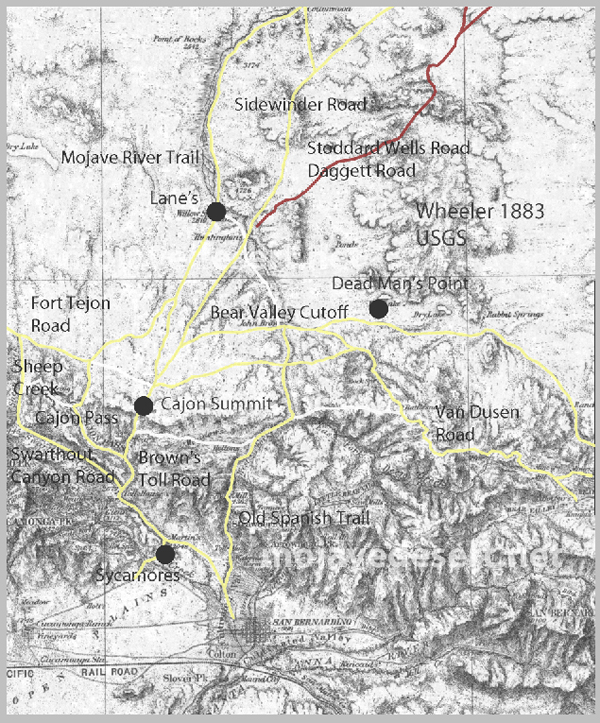 The 1883 map is more inclusive and contains a couple of items I want to keep track of. There are differences but the road segments look about the same.
I made a copy of the 1883 roads layer and made it red to stand out better.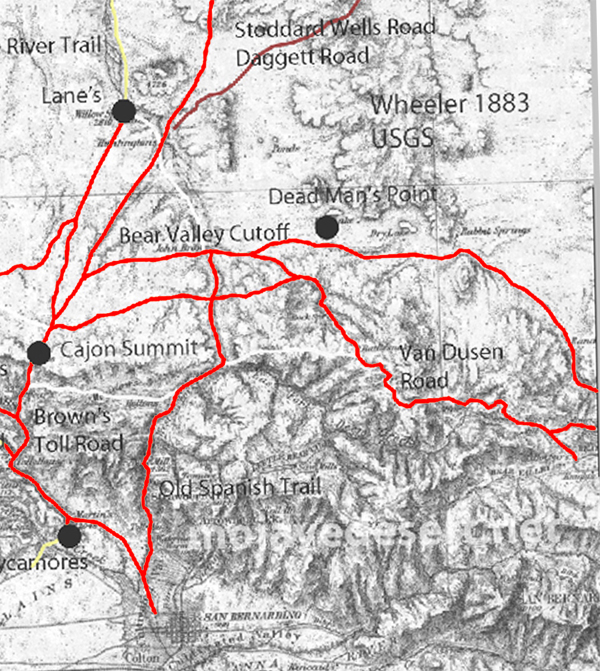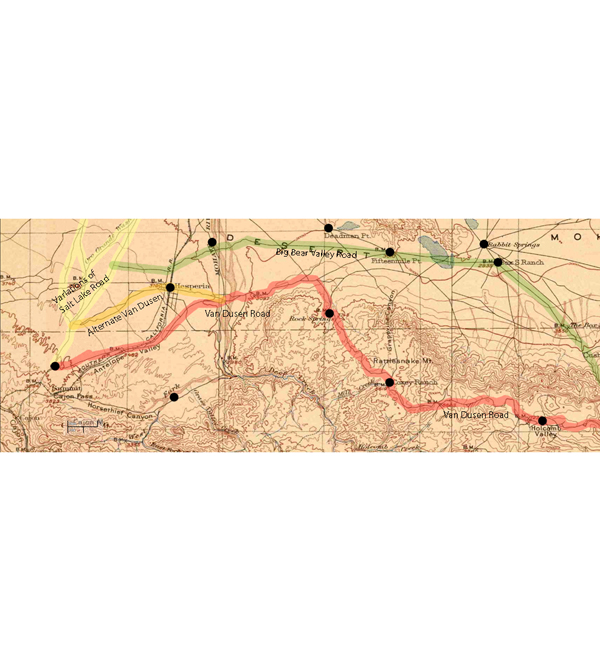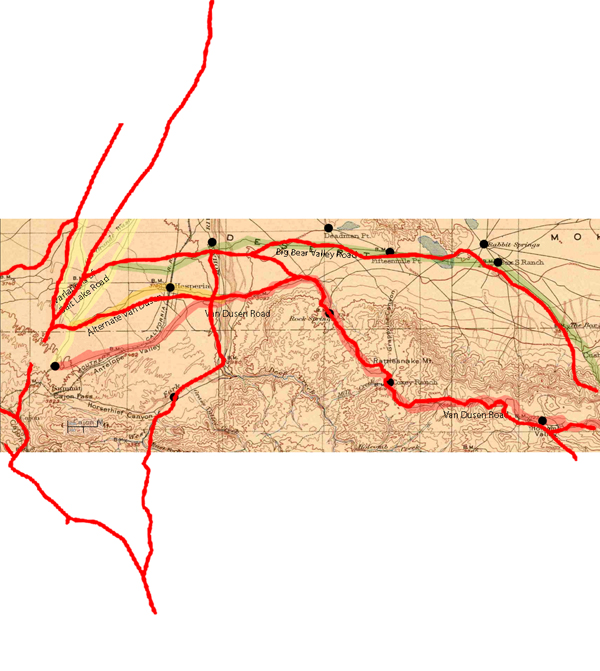 There are some nuances between the two maps, and right now the Oro Grande Wash area seems considerably off, fiddling with it some I can get a better fit–but not at these rates. The 1901 would be the more accurate depiction of what went on out there even if it were 35 years or so after the fact.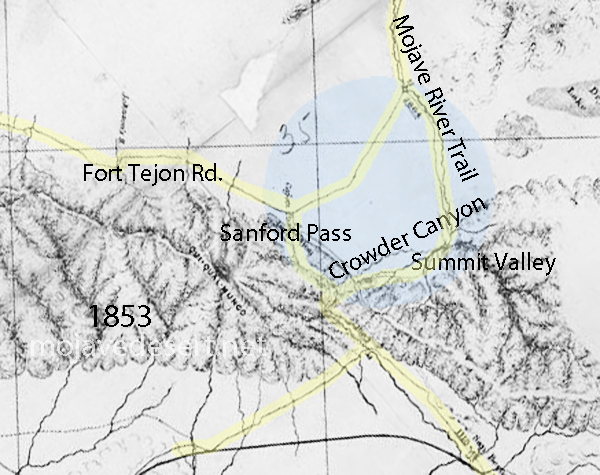 Note that in the above map the variations of trails from across the valley leading to the Cajon Summit seem not to have been developed at this time and instead the trail along the Mojave River is shown.